The following article is from the National Right to Work Legal Defense Foundation's bi-monthly Foundation Action Newsletter, March/April 2019 edition. To view other editions or to sign up for a free subscription, click here.
Workers win first two settlements to end unconstitutional forced union dues seizures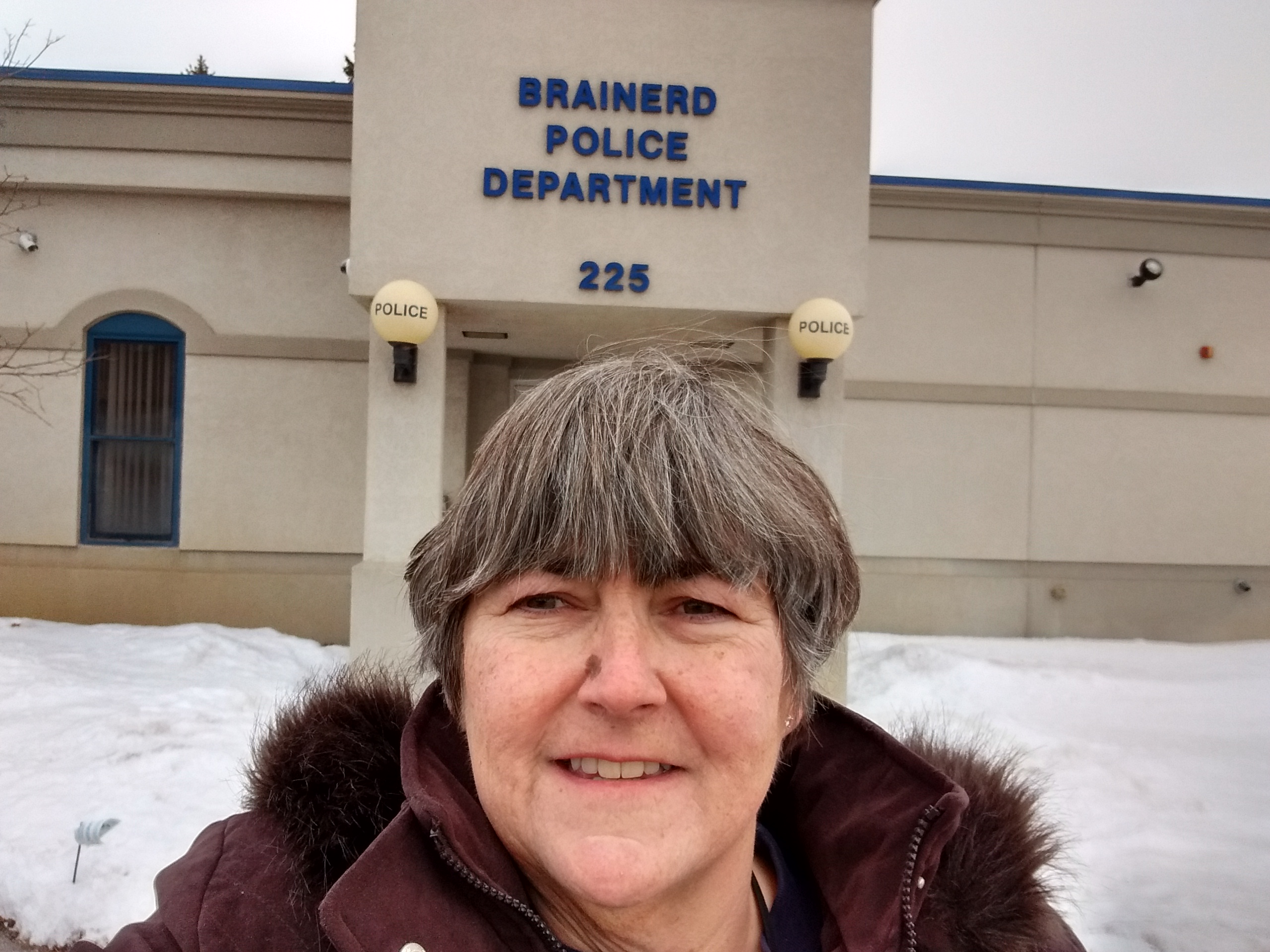 Police clerk Sandra Anderson won a settlement against IBEW with help from Foundation staff attorneys, successfully challenging union bosses' scheme to trap her into subsidizing a union.
BRAINERD, MN – The fight for public sector workers' First Amendment rights took a huge step forward in the Foundation-won U.S. Supreme Court Janus v. AFSCME decision. However, across the country union bosses are attempting to limit when workers can exercise their First Amendment rights under Janus, to stop dues seizures through so-called "window period" policies.
In response, Foundation staff attorneys have filed many lawsuits for public employees challenging such schemes, which claim workers can be restricted from exercising their First Amendment rights under Janus outside brief union-created window periods. Such policies trap workers in forced dues against their will, which puts them at odds with the Janus ruling that any dues taken without workers' consent violates their constitutional rights.
Two of those important lawsuits have ended in victories halting unions' "window period" policies.
Minnesota Civil Servant Stops Illegal Forced Union Due
In 2004, when the City of Brainerd Police Department entered into a monopoly bargaining contract with International Brotherhood of Electrical Workers (IBEW) Local 31, clerk Sandra Anderson was told she must either join the union and pay dues or pay compulsory union fees as a non-member. Faced with being forced to fund the union either way, Anderson joined the union, signing a form authorizing the deduction of union dues from her paycheck.
Then, Anderson heard about the Janus ruling, argued and won by Foundation staff attorneys at the Supreme Court. Soon after, Anderson emailed an IBEW official and Brainerd representatives demanding that both parties stop collecting dues from her wages in accordance with Janus. However, IBEW officials claimed that Anderson could only stop dues payments during either a 10-day window prior to the expiration of the monopoly bargaining contract, or a 10-day window prior to the anniversary date of her dues deduction authorization.
Anderson came to the Foundation for help in filing a lawsuit challenging the "window period" policy as unconstitutional, because the policy limits when she can exercise her First Amendment rights under Janus, and allows IBEW Local 31 union officials to collect union dues without her affirmative consent.
In December 2018, IBEW union officials decided they wanted the case to go away, so they settled. Under the settlement, IBEW has refunded to Anderson all union dues they unconstitutionally collected from her after she notified the City of Brainerd and IBEW Local 31 that she no longer consented to financially supporting the union. IBEW officials have also acknowledged Anderson's request to withdraw her union membership, and will not seek or accept union dues from her again unless she affirmatively chooses to become a union member.
Ohio Union Bosses Back Down from Class Action Lawsuit Challenging Scheme
Shortly after Anderson's victory, a group of Ohio public sector employees freed themselves and thousands of their colleagues from another "window period" scheme that violated their rights.
Seven Buckeye State civil servants attempted to resign their union membership in American Federation of State, County and Municipal Employees (AFSCME) Ohio Council 8 and stop paying union dues after the Janus decision. However, AFSCME officials continued to deduct dues, citing a union policy restricting revocation of dues deduction to a narrow 15-day window prior to the expiration of a monopoly bargaining contract once every three years
The workers came to Foundation staff attorneys to file a class action lawsuit challenging the "window period" scheme. Rather than face Foundation attorneys in court, AFSCME Council 8 union officials settled the lawsuit.
Under the settlement agreement, AFSCME Council 8 stopped enforcing the existing policy restricting workers under their "representation" – as many as 30,000 individuals – from exercising their Janus rights. Additionally, union officials refunded to the plaintiffs all union dues they unconstitutionally collected after the plaintiffs notified union officials that they no longer consented to financially supporting the union.
Union officials were also required to identify any other workers whose rights were blocked by the scheme, honor their requests to resign and stop paying union dues, and refund the dues seized from them under the scheme.
"These seven workers bravely challenged the union bosses' 'window period' scheme, and protected not only their rights but also the rights of tens of thousands of their colleagues," said National Right to Work Foundation President Mark Mix. "Our first-in-the-nation victories enforcing workers' rights under Janus should be precursors of many cases that result in union bosses dropping their illegal restrictions on workers seeking to exercise their rights secured in the Foundation's JanusSupreme Court victory."