The following article is from the National Right to Work Legal Defense Foundation's bi-monthly Foundation Action Newsletter, May/June 2019 edition. To view other editions or to sign up for a free subscription, click here.
Employee was fired after opposing union political activity and supporting Right to Work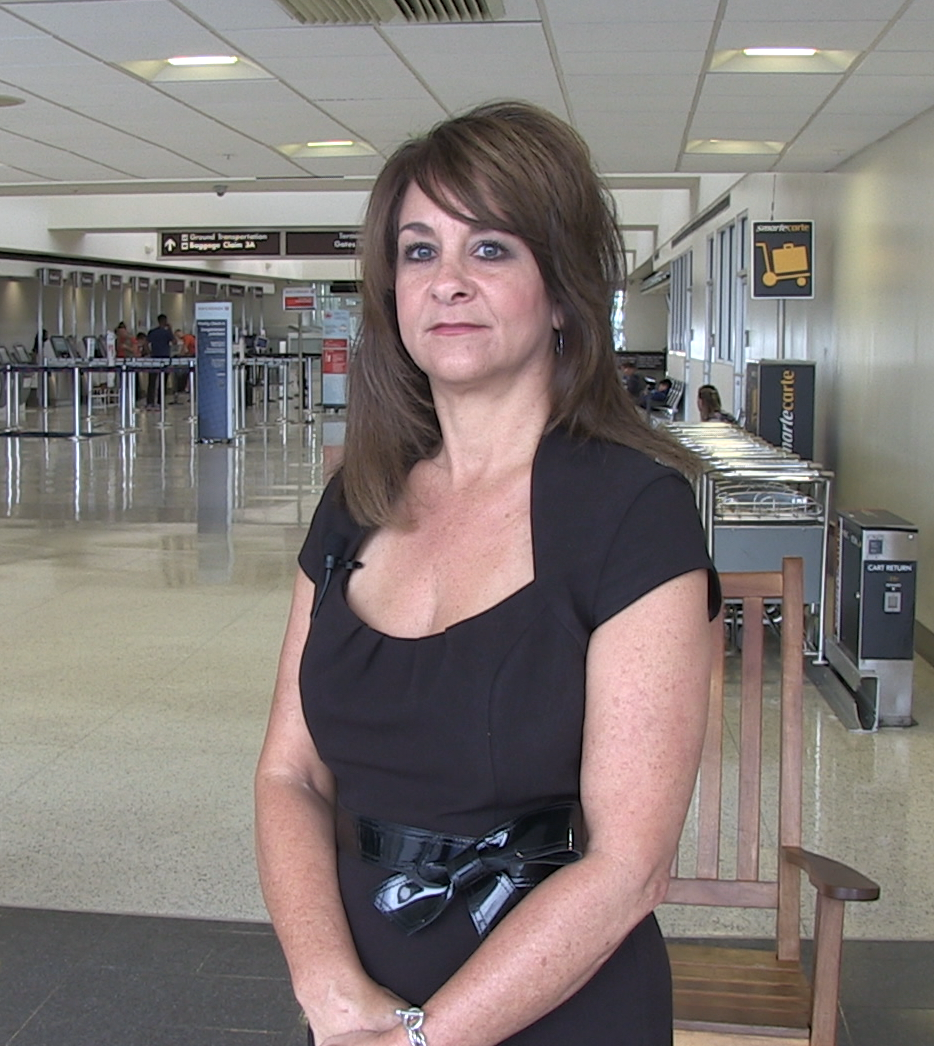 Charlene Carter turned to Foundation attorneys after union bosses demanded she be fired for voicing her religious beliefs and support of the National Right to Work Act.
DALLAS, TX – Charlene Carter was forced to pay fees to the Transportation Workers Union (TWU) Local 556 union to keep her job as a Southwest flight attendant. Compelled to subsidize a union that actively promoted political issues that violated her conscience, Carter spoke out in protest of how her union fees were being spent.
Her concerns were ignored — until Carter responded to a union email by declaring her support for Right to Work. Weeks later, Carter was fired.
She sought free legal aid from National Right to Work Foundation staff attorneys, who filed a lawsuit in 2017 challenging the firing. Southwest and TWU Local 556 moved to dismiss her claims, but a federal judge recently ordered that the lawsuit should continue.
Worker Forced to Subsidize Politically Active Union
As a Southwest Airlines employee, Carter joined TWU Local 556 in September 1996. A pro-life Christian, she resigned her membership in September 2013 after learning that her union dues were being used to promote causes that violate her conscience and beliefs.
However, she was still forced to pay fees to TWU Local 556 to keep her job. Texas Right to Work Law does not protect her from forced union fees, because airline and railway employees are covered by the federal Railway Labor Act (RLA). The RLA allows union officials to have a worker fired for refusing to pay union dues or fees, but does protect the rights of employees to remain non-members of the union, to criticize the union and its leadership, and advocate in favor of changing the union's current leadership.
Carter became a vocal supporter of a campaign to recall the TWU Local 556 Executive Board, including its president, Audrey Stone. Her pleadings describe how, in the year leading up to her lawsuit, Southwest subjected supporters of the recall campaign to disciplinary measures, including fact-findings, suspension and even termination of employment, in multiple instances at the request of TWU Local 556 members and officials.
Carter's lawsuit states that, in contrast, when complaints were filed against the Executive Board's supporters for their social media activity, which included allegations of death threats, threats of violence, obscene language and sexual harassment, those employees were either not disciplined or were allowed to keep their jobs.
In January 2017, Carter learned that President Stone and other TWU Local 556 officials used union dues to attend the "Women's March on Washington D.C.," which was sponsored by political groups she opposed, including Planned Parenthood.
Carter's lawsuit argues that Southwest knew of the TWU Local 556 activities and participation in the Women's March and helped accommodate TWU Local 556 members who attended the protest, by allowing them to give their work shifts to other employees not attending the protest.
Carter sent President Stone private Facebook messages, sharply criticizing the union and its support for pro-abortion activity. President Stone never responded to Carter.
Southwest Fired Worker at Union Bosses' Behest
A month later, Carter received an email from TWU Local 556, urging her to oppose a National Right to Work Bill. Carter responded again with an email to President Stone, declaring her support for Right to Work and the Executive Board recall effort.
Days after sending Stone that email, Carter was notified by Southwest managers that they needed to have a mandatory meeting as soon as possible about "Facebook posts they had seen." During this meeting, Southwest confronted Carter with screenshots of her pro-life posts and messages, and questioned her why she made them.
Carter explained her religious beliefs and opposition to the union's political activities. Carter said that, by participating in the Women's March, President Stone and TWU Local 556 members purported to be representing all Southwest flight attendants. Southwest authorities indicated that President Stone claimed to be harassed by these messages.
A week after this meeting, Southwest fired Carter, claiming she violated its "Workplace Bullying and Hazing Policy" and "Social Media Policy." Before her termination, Carter had never received any discipline in her 20-year career with Southwest.
"I had a really hard time knowing that they went and spent our money… and when we voiced our opinion about it, we were chastised about it," Carter said. "And for me, I was fired for it."
Court: 'More Than a Sheer Possibility' of Illegal Discrimination
Carter received free legal assistance from Foundation staff attorneys to file a federal lawsuit to challenge the firing as an abuse of her rights, alleging she lost her job because she stood up to TWU Local 556 and criticized the union for its political activities and how it spent employees' money.
Although Southwest and TWU Local 556 moved to dismiss her claims, the federal district court ruled that Carter's allegations establish "more than a sheer possibility" that union officials retaliated against her, and that Southwest fired her for opposing union leadership and engaging in activities the RLA protects.
The Court also denied Southwest's motion to dismiss Carter's claim that Southwest discriminated against her religious beliefs in violation of Title VII of the Civil Right Act of 1964, as Carter has established "more than a sheer possibility" that her religious beliefs and practices were a factor in Southwest's decision to fire her.
Carter also claims that TWU Local 556 discriminated against her religious beliefs by complaining about her pro-life messages in order to get Southwest to fire her. Union officials did not ask the court to dismiss that claim.
"This case shows the extent to which union officials will wield their power over employers to violate the rights' of the workers they claim to represent," said Mark Mix, president of the National Right to Work Foundation. "Charlene Carter merely voiced her opinion and opposition to her money being used for causes she opposes, expressing her protected religious beliefs.
"A victory for Charlene would send a message that this type of abuse of union monopoly power will not go unchallenged. Ultimately, it is up to Congress to end Big Labor's power to force its representation on workers who oppose it and then add insult to injury by forcing workers under threat of termination to pay money to a union they oppose," added Mix.