NOTE: This article is from the March-April issue of Foundation Action, our bi-monthly newsletter. You can sign up to receive a print edition of the newsletter here. 
---
Teacher Wins Settlement after Union Violated Her Constitutional Rights
Case demonstrates why Wisconsin reforms were need to protect state workers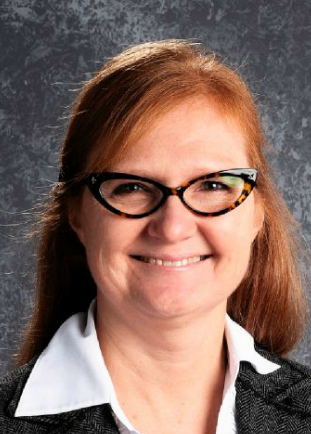 GREENWOOD, WI – A former Greenwood, Wisconsin, teacher has won a settlement from a local teacher union and the school district for refusing to honor her constitutional rights and for failing to follow federal disclosure requirements.
Spanish teacher Amy Anaya taught in the School District of Greenwood for a year. When Anaya was first hired by the district in August 2011, Greenwood Education Association (GEA) union officials illegally told her that she "had to" sign the union's membership form.  When GEA union officials demanded Anaya join the union, she told them that she had no desire to become a union member.
Anaya told Foundation Action that her initial reason for not wanting to join the union was its support of causes she opposed. "[The union] also defended teachers that should have been more concerned about improving themselves than moving up the pay scale and getting more benefits," said Anaya.
Beginning on September 9, 2011, union officials began collecting full union dues, or $31.35, from each of Anaya's paychecks anyway.  In December 2011, GEA union officials again demanded that Anaya join the union, and she again informed them that she was not interested in joining.
Union officials ignore worker protections
The U.S. Supreme Court has long recognized that a public sector worker has a First Amendment right to refrain from formal union membership at any time. Moreover, the U.S. Supreme Court ruled in the Foundation's Chicago Teachers Union v. Hudson case that union officials who collect union fees as a condition of employment must first provide nonmember public sector workers with an independently-audited financial breakdown of all forced-dues union expenditures and the opportunity to object and challenge the amount of forced union fees before an impartial decisionmaker.
And with passage of Wisconsin Governor Scott Walker's Act 10 public sector unionism reform in 2011, which contains a provision that gives most Wisconsin civil servants Right to Work protections, no Wisconsin teacher can be forced to pay any union dues or fees as a condition of employment.
Union officials failed to provide Anaya with her U.S. Supreme Court-mandated constitutional protections and the school district deducted full union dues from her paychecks for the entire school year.  Moreover, the union brass negotiated a contract with the school district in an attempt to skirt Act 10's provisions giving Greenwood teachers the Right to Work.
Complaint forces union officials to issue refund
With free legal assistance from National Right to Work Foundation staff attorneys, Anaya filed complaints against the school district and the union with the Wisconsin Employment Relations Commission in September 2012.  Union lawyers then agreed to a settlement with Anaya under which the union refunded the illegally seized dues to avoid further litigation and possible state prosecution.
"Teacher union bosses and school officials ignored state law and U.S. Supreme Court precedent to illegally coerce Amy Anaya into full dues-paying union ranks against her will," said Mark Mix, President of National Right to Work.  "This case teaches all of us a lesson about just how important Act 10 is in protecting Wisconsin public employees from forced unionism abuses."
Wisconsin union bosses are still attacking Act 10 in various state and federal courts, but largely to no avail. 
In December, the U.S. Court of Appeals for the Seventh Circuit based in Chicago adopted arguments made by National Right to Work Foundation staff attorneys and upheld Act 10 as constitutional.  Meanwhile, Wisconsin civil servants continue to defend Act 10 in other cases pending before state and federal courts with free legal assistance from Foundation staff attorneys, including a case pending before the Wisconsin Court of Appeals.
"Union bosses can't tolerate any restrictions on their power over workers," stated Mix.  "And your National Right to Work Foundation continues to assist Wisconsin civil servants who are taking a stand against compulsory unionism in their workplaces."