NOTE: This article is from the March-April issue of Foundation Action, our bi-monthly newsletter. You can sign up to receive a print edition of the newsletter here.  
---
Foundation Legal Director Warns Congress of NLRB's Big Labor Bias
Testimony highlights Board's indifference to individual workers' rights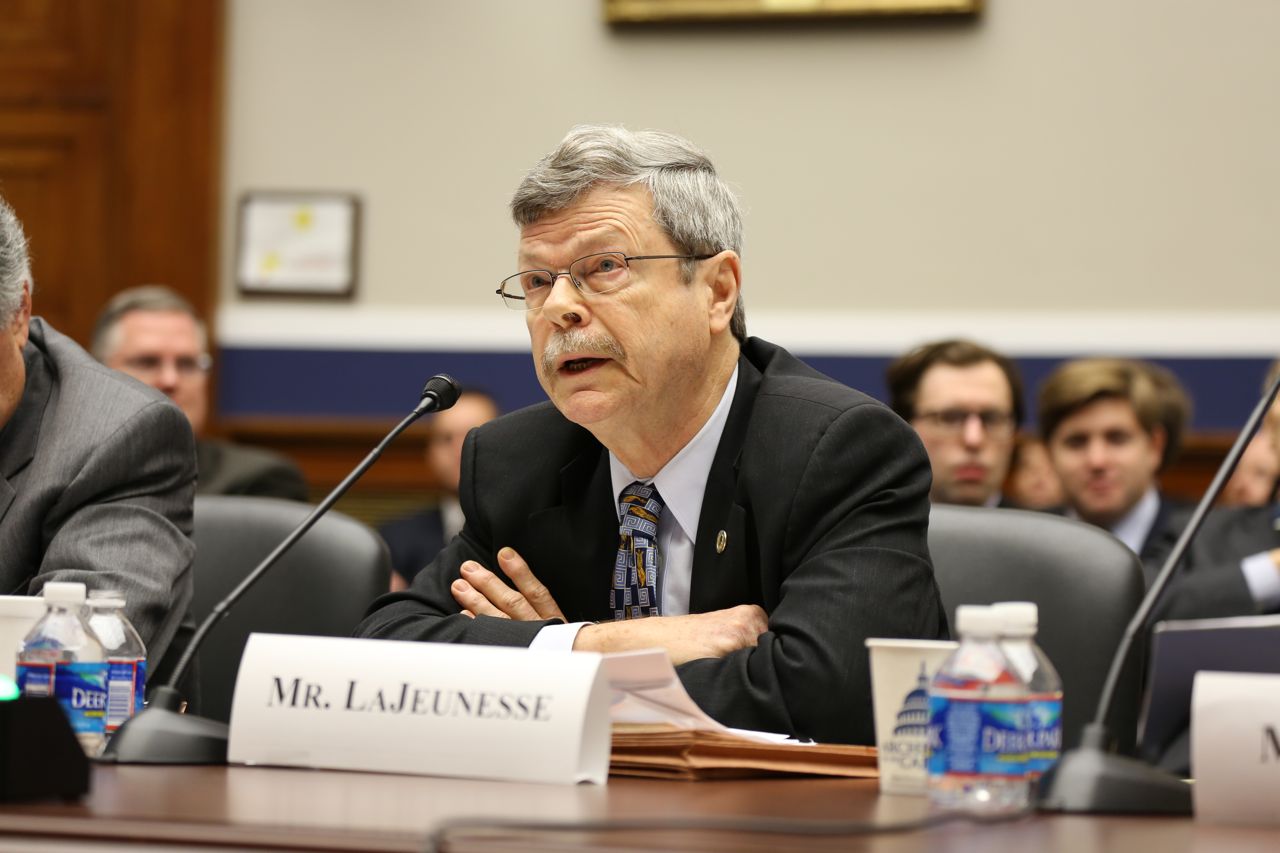 WASHINGTON, DC?- On February 13, Ray LaJeunesse, Vice President and Legal Director of the National Right to Work Foundation, testified before a subcommittee of the House Committee on Education and the Workforce about the need to more vigorously enforce employees' rights to refrain from funding union politics.
LaJeunesse, who has over 40 years of experience on the Foundation's legal staff and has argued four cases before the U.S. Supreme Court, repeatedly criticized the National Labor Relations Board (NLRB) for its lax enforcement of the rights of workers who wish to refrain from union affiliation. Under the Foundation-won Supreme Court precedent Communication Workers v. Beck, private sector employees have the right to refrain from paying for union activities unrelated to workplace bargaining, such as members-only events and union political activism. However, the Obama-era NLRB has shown little interest in helping employees assert their rights to opt out of paying for union politics.
NLRB throws up bureaucratic hurdles to employee rights
LaJeunesse pointed out that the Board has permitted union officials to install a number of bureaucratic hurdles that discourage independent-minded employees from asserting their Beck rights. LaJeunesse noted that many unions now require employees to annually renew their objections to union political spending during a designated "window period," a practice that allows union officials to continue extracting full dues from nonunion employees if they miss an arbitrary filing deadline.
Moreover, the Board has recently held that nonunion employees can be charged for organizing activities and political lobbying for "goals that are germane to collective bargaining." LaJeunesse noted that this elastic interpretation of the Supreme Court's Beck standard undermines the ability of nonunion employees to refrain from funding ideological and organizing activities they may disagree with.
"In sum, the problem is systemic," concluded LaJeunesse. "The Board has dismally failed to protect workers' Beck rights. Indeed, the current Board seems bent on totally eviscerating those rights."
Obama Appointees Kowtow to Big Labor
Unfortunately, the Board – a supposedly neutral arbiter of American labor law – has been stacked with pro-Big Labor appointees throughout the Obama Administration. Former NLRB Member Craig Becker actually worked for the SEIU and AFL-CIO before joining the Board and ruling on cases he was involved with as a union lawyer. Current NLRB Member Michael Griffin also worked as a union lawyer before joining the Board.
"As our Legal Director noted in his testimony before Congress, the Board has shown a total disregard for the rights of independent-minded employees," said Mark Mix, President of the National Right to Work Foundation. "We hope this will serve as a wake-up call to citizens concerned about the Board's pro-forced unionism bias."