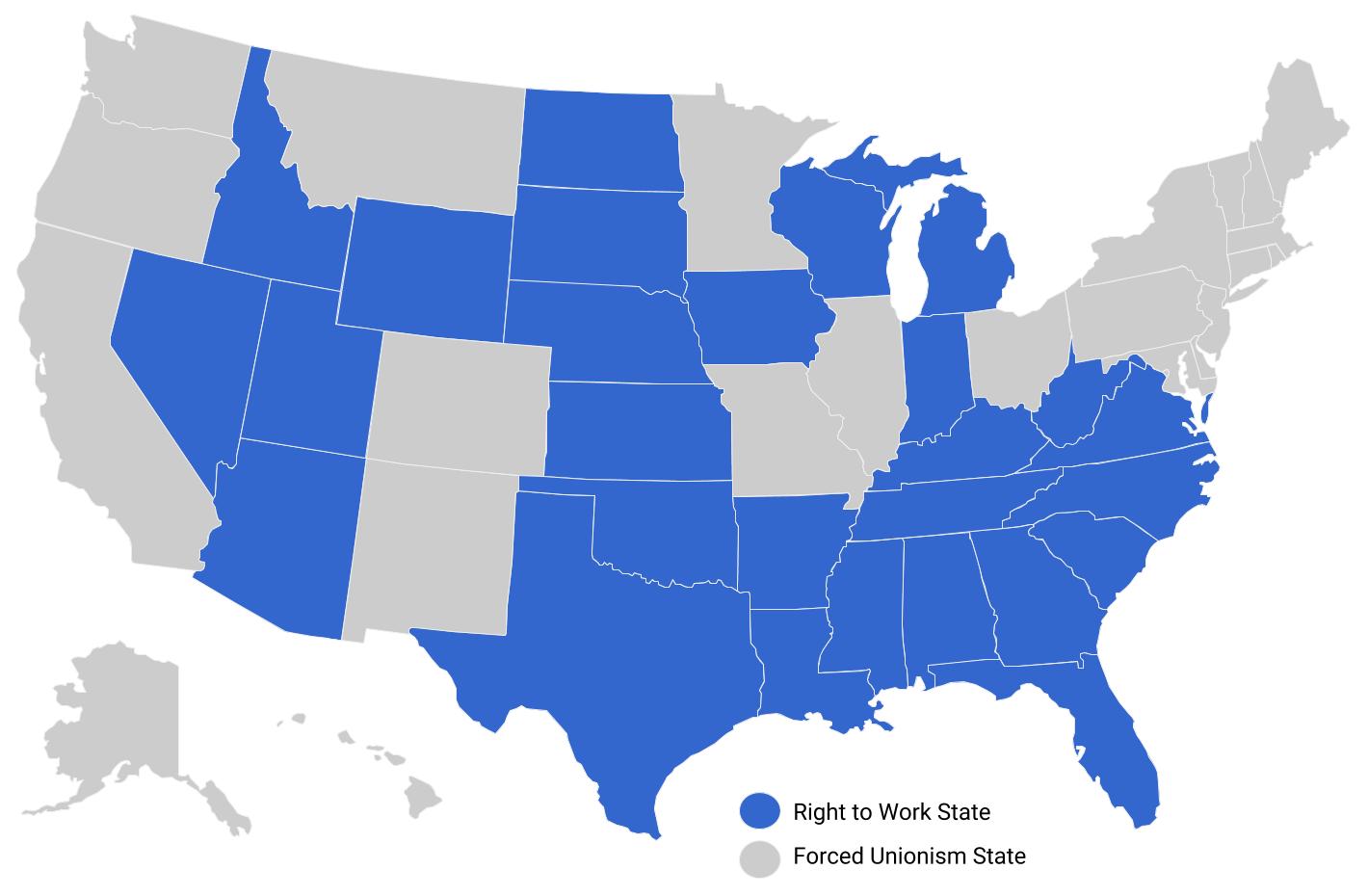 Click on a Right to Work state below to read that state's Right to Work law.

(Links are to the current active Right to Work provisions in state law. For a timeline of when state Right to Work laws were originally adopted click here.)
Alabama | Arizona | Arkansas | Florida | Georgia | Guam | Idaho | Indiana | Iowa | Kansas | Kentucky | Louisiana | Michigan (Private/Public) | Mississippi | Nebraska | Nevada | North Carolina | North Dakota | Oklahoma |South Carolina | South Dakota | Tennessee | Texas | Utah | Virginia | West Virginia | Wisconsin | Wyoming
NOTE: State laws are in a constant state of flux. Before relying on the text of any state Right to Work statute, you should check the most recent edition of your state laws.
For a summary of recent litigation challenging Right to Work Laws, click here.
If you do not live in a Right to Work state, click here to learn about your legal rights.