The following article is from the National Right to Work Legal Defense Foundation's bi-monthly Foundation Action Newsletter, September/October 2019 edition. To view other editions or to sign up for a free subscription, click here.
Series of victories adds protections against illegal forced dues, being trapped in union ranks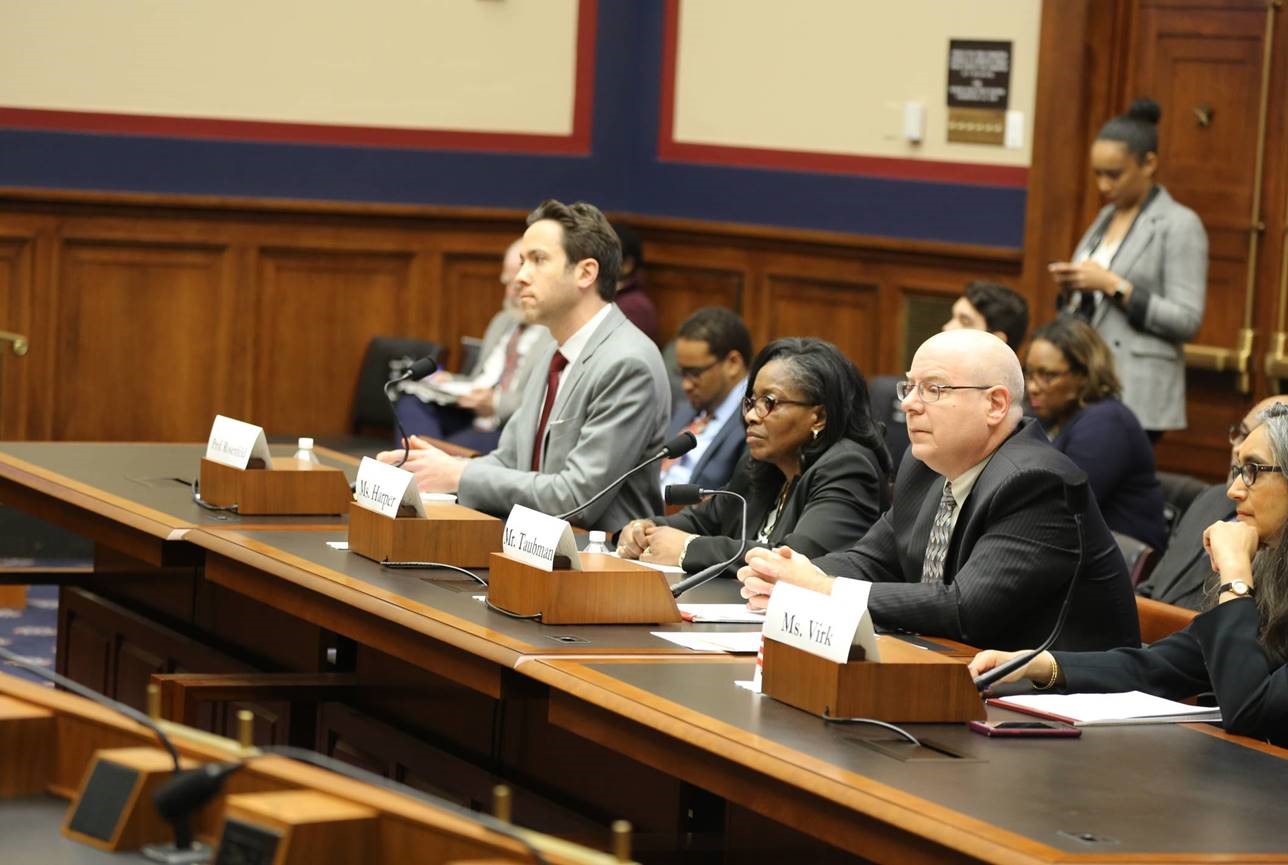 Staff attorney Glenn Taubman testified before Congress in July that existing NLRB rules wrongly favor union bosses over workers.
WASHINGTON, D.C. – In a series of recent victories, the National Labor Relations Board (NLRB) ruled in favor of workers challenging coercive union official practices, with free legal aid provided by the National Right to Work Foundation. The rulings are a stark departure from the Obama NLRB, which regularly stymied the rights of independent-minded employees opposed to associating with union bosses.
Foundation Wins Appeals in Dues Checkoff Cases
In separate cases brought by Foundation staff attorneys for Kacy Warner, a hospital worker, and Shelby Krocker, a Kroger grocery employee, the NLRB General Counsel ruled for the workers and ordered Regional Directors to prosecute union officials' actions related to language in union dues checkoff forms.
The General Counsel's decision to sustain Warner's appeal concerning the checkoff authorized even more additions to the charges, saying the National Nurses Organizing Committee (NNOC) union violated the NLRA by "maintaining confusing and ambiguous dual-purpose authorization forms that unlawfully restrained employees in the exercise of their Section 7 rights."
The General Counsel noted that the union's forms failed to tell workers they can revoke authorizations for dues deductions after the union's contract expires, failed to give workers adequate time to revoke authorizations, unlawfully required workers to use certified mail to send revocation requests, and failed to give "any indication to employees that payroll deduction authorization is voluntary."
This came just a week after the General Counsel sustained another Foundation-led appeal for Krocker, who charged United Food and Commercial Workers (UFCW) union officials with illegally forcing her to sign a dues checkoff authorization. In both cases, the NLRB General Counsel authorized even more charges against union officials for misleading and confusing language regarding union dues deductions.
NLRB Regions Instructed to Prosecute Beck Violations
Also in July, the NLRB Division of Advice and General Counsel instructed regional directors to issue complaints against unions when union officials fail to inform employees of the amount of reduced union fees they can pay by objecting under the Communication Workers of America v. Beck U.S. Supreme Court decision.
The memos instruct NLRB Regional Directors to more stringently enforce workers' Beck rights which protect workers from being forced to fund nonchargeable union activities such as union political activities. A memo issued to the Director of NLRB Region 32 read in part that "it is difficult for an employee to make an informed decision about whether to become a Beck objector without knowing the amount of savings that would result from the decision."
"The Foundation is proud to have represented the California employee whose charge against the UFCW resulted in this Advice Memo, as well as necessitating this heightened disclosure standard by winning the Beck decision at the Supreme Court and the Penrod decision at the D.C. Circuit Court of Appeals," National Right to Work Foundation Vice President and Legal Director Ray LaJeunesse said. Foundation staff attorneys are currently litigating several additional cases to secure and expand workers' protections under Beck.
Ruling Aids Workers Trapped in Union Ranks They Oppose
In another Foundation victory for independent-minded workers in July, the NLRB issued a decision that limits union officials' ability to game the NLRB system to trap workers in monopoly union ranks. The ruling allows employers to withdraw recognition from a union when a majority of its workers sign statements opposing unionization.
Foundation staff attorneys represented two workers, Brenda Lynch and Anna Marie Grant, who spearheaded the collection of signatures from a majority of workers opposed to union representation. Their employer complied with their wishes and sent the union bosses packing. After United Auto Workers (UAW) union officials sought to foist the union back onto the workers despite their clear opposition, Foundation staff attorneys persuaded the NLRB to uphold the UAW's ouster.
"Instead of union lawyers playing legal games for months or even years to block the removal of a union that lacks majority support, the Board majority takes the common sense approach of asking union officials to prove their claim of support in a secret ballot vote of the workers," said LaJeunesse.