NOTE: This article is from the most recent issue of Foundation Action, our bi-monthly newsletter. You can sign up to receive a print edition of the newsletter here.
---
Pennsylvania Construction Worker Digs Up Illegal Union PAC Scheme
Worker loses his job because he didn't contribute to "voluntary" union political fund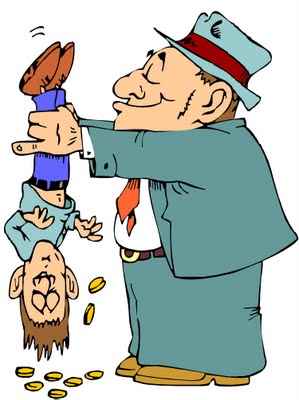 SCOTTDALE, PA – A Pennsylvania-based construction company and a local union are facing federal charges for violating the rights of a former truck driver/laborer.
With free legal assistance from National Right to Work Foundation staff attorneys, Jeff Richmond of Meadow Bridge, West Virginia, filed federal unfair labor practice charges with the National Labor Relations Board (NLRB) regional office in Cincinnati against Penn Line Service, Inc. and Laborers International Union of North America (LIUNA) Local 453.
Told union membership and political contributions were required
In July 2012, when Penn Line Service hired Richmond, company management informed him that the job was a "union job."  Between July and October, the company confiscated, and the LIUNA union hierarchy accepted, full union dues from Richmond's paychecks even though he had not joined the union nor given authorization for the company to take full union dues from his paychecks. 
In October, Penn Line Service management gave Richmond and his coworkers a union membership and dues deductions authorization form.  The form included a section for the employees to authorize "voluntary" contributions to LIUNA's political action committee (PAC), the Laborers' Political League, and the West Virginia Laborer's District Council PAC.  
Richmond signed up for union membership and dues payments because he was given the impression that union membership was required for him to keep his job.  Richmond did not, however, authorize the "voluntary" PAC contributions.  Shortly after, Richmond's supervisor informed him that the union form was being returned for Richmond to fill out completely.  The next day, Richmond notified his supervisor he would not sign up for the PAC contributions for moral reasons.
After making a phone call, the supervisor gave Richmond an ultimatum:  fill out the form or the supervisor would take him home.  Standing by his convictions, Richmond went home.  
"Management took me home because I told them I wouldn't sign the voluntary check off authorization for the [union's PACs] for moral reasons," Richmond said.  "I didn't feel that it was right for them to terminate someone because they wouldn't sign a 'voluntary' check off."
Federal law provides some recourse; more needed
Under federal law, no worker can be forced to formally join a union.  Unfortunately, West Virginia does not have a Right to Work law, which means that workers who refrain from union membership can be forced to pay union dues or fees as a condition of employment.
However, the U.S. Supreme Court ruled in the Foundation-won Communications Workers v. Beck case that nonmembers have the right to opt out of paying for union activities unrelated to workplace bargaining, such as union boss politics, ideological causes, and members-only events.  
Richmond's charges allege that company and union officials violated his rights by telling him that the union PAC contributions were a condition of employment and terminating him from his job when he refused to pay up.  The charge also alleges that company and union officials violated federal law when they failed to inform Richmond of his rights to refrain from union membership and full union dues before confiscating full union dues from his paychecks.
"Bulldozing someone into contributing to a PAC that violates their sincerely-held beliefs is downright unconscionable and also a clear violation of federal law," said Mark Mix, President of the National Right to Work Foundation.  "Company and union officials often collude to mislead workers into believing that full union dues payments, and in this case so-called 'voluntary' union PAC contributions, are a condition of employment while leaving workers unaware of their rights."
"No worker should ever be forced to pay union dues or fees for a cause with which they disagree," added Mix.  "That is why West Virginia desperately needs to pass a Right to Work law making union membership and dues payments completely voluntary."