NOTE: This article is from the upcoming issue of Foundation Action, our bi-monthly newsletter. You can sign up to receive a print edition of the newsletter here.
For more on the issues covered in this article, check out the following news releases:
---
WIN: Appeals Court Strikes Down Obama Labor Board Appointments
Another Foundation legal challenge against unconstitutional recess appointees continues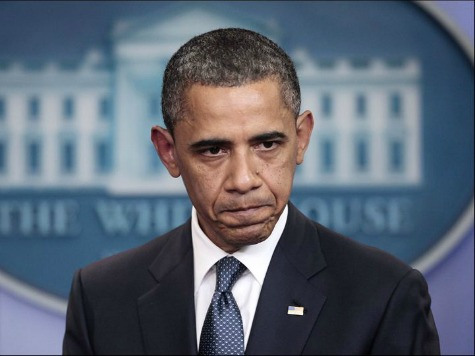 WASHINGTON, DC?- In late January, the U.S. Court of Appeals for the District of Columbia struck down President Barack Obama's controversial "recess" appointments to the National Labor Relations Board (NLRB).
National Right to Work Foundation staff attorneys filed an amicus curiae ("friend of the court") brief against the appointments in that case for four workers who are receiving free legal assistance from the Foundation in cases pending before the NLRB.
In January 2012, Obama announced the recess appointments of three new NLRB members, including former union lawyer Richard Griffin, despite the fact that the Senate was not officially in recess. If the three members were not legitimately appointed — as the court ruled — the Board lacks the necessary three member quorum to issue rulings, thus invalidating a year's worth of pro-Big Labor decisions.
"Today, the Court of Appeals agreed with Foundation attorneys: Barack Obama's so-called recess appointments to the NLRB clearly violate the Constitution," said Mark Mix, President of the National Right to Work Foundation, when the decision was announced. "This is a victory for independent-minded workers who have received unjust treatment at the hands of the pro-forced unionism NLRB."
"We hope this decision will serve as a persuasive example to other federal courts examining the validity of Obama's purported recess appointments," continued Mix.
Foundation cases against the NLRB recess appointments proceed

Meanwhile, another legal challenge to the recess appointments spearheaded by Foundation staff attorneys is pending from Arizona.
Seven Fry's Food Stores employees — including Shirley Jones of Mesa, Karen Medley and Elaine Brown of Apache Junction, Kimberly Stewart and Saloomeh Hardy of Queen Creek, and Tommy and Janette Fuentes of Florence — originally filed federal unfair labor practice charges against the United Food & Commercial Workers (UFCW) Local 99 union and Fry's management after union and company officials continued to seize union dues from their paychecks despite repeated requests to stop.
Because Arizona has a Right to Work law, workers cannot be required to pay union dues as a condition of employment. Upset by union-instigated strike threats, the employees and hundreds of others resigned their union memberships and revoked their dues deduction authorizations when union officials did not have a contract at their workplaces.
After union bosses refused to honor their requests to cut off their dues payments, Jones and her coworkers approached the National Right to Work Foundation for help. Foundation staff attorneys had just announced an offer of free legal assistance to any workers who wished to leave the UFCW after union bosses announced their strike.
The employees' charges prompted the NLRB Regional Director in Phoenix to agree that the dues deduction authorizations used by UFCW Local 99 union officials at all Arizona Fry's Food Stores locations were revocable at will when there was no contract in effect.
Although the Regional Director issued a complaint on the workers' charges, the NLRB — including Obama's "recess appointments" — ruled in the union's favor and dismissed the complaint.
In the workers' latest brief to the U.S. Court of Appeals in Washington, D.C., Foundation staff attorneys argue that Obama's "recess appointments" are unconstitutional and, therefore, the Board lacked the quorum necessary to rule on their case.
"This is just another example of how Obama's recess appointees have consistently favored Big Labor over independent workers' interests," said Mix.
Opportunistic Teamsters lawyers also attack recess appointees
Ironically enough, Teamster lawyers have actually latched on to the legal arguments against Obama's NLRB recess appointees in an effort to overturn a recent Foundation legal victory.
Last summer, the U.S. Court of Appeals for the Tenth Circuit upheld an?NLRB ruling against a local Teamster union policy that discriminated against nonunion workers employed by Interstate Bakeries in Oklahoma.
Oklahoma worker Kirk Rammage received free assistance from the National Right to Work Foundation during his six and a half year legal battle challenging the Teamster union's discriminatory policy.
Rammage was the single nonunion sales representative with Dolly Madison for over 15 years before his division was merged in 2005 with Wonder Bread/Hostess. Although the company initially wanted to protect Rammage's seniority during the merger, Teamsters Local 523 union officials insisted that union members receive preferential treatment by putting Rammage at the bottom of the seniority roster despite his longer workplace tenure. The company eventually caved in to the union bosses' demand.
The Tenth Circuit upheld the NLRB's ruling and slapped Teamster Local 523 with monetary sanctions for the frivolous nature of the union's appeal. Undeterred, Teamster lawyers are now contesting the award of monetary compensation to Rammage at an NLRB compliance hearing, arguing among other things that a monetary award would be illegitimate because the Obama Administration NLRB appointees were illegitimately installed during a Senate session.
"Teamsters bosses have demonstrated how two-faced they are in defense of their forced-dues powers,"?said Mix. "For Big?Labor, the Constitution isn't the law of the land. It's a tool they usually ignore but occasionally use to attempt to justify pushing more workers into their forced-dues paying ranks."